Ed. Breakdancing. Because he'd be soooo good at it. So I thought, why not Al too? Then came armor!Al breakdancing.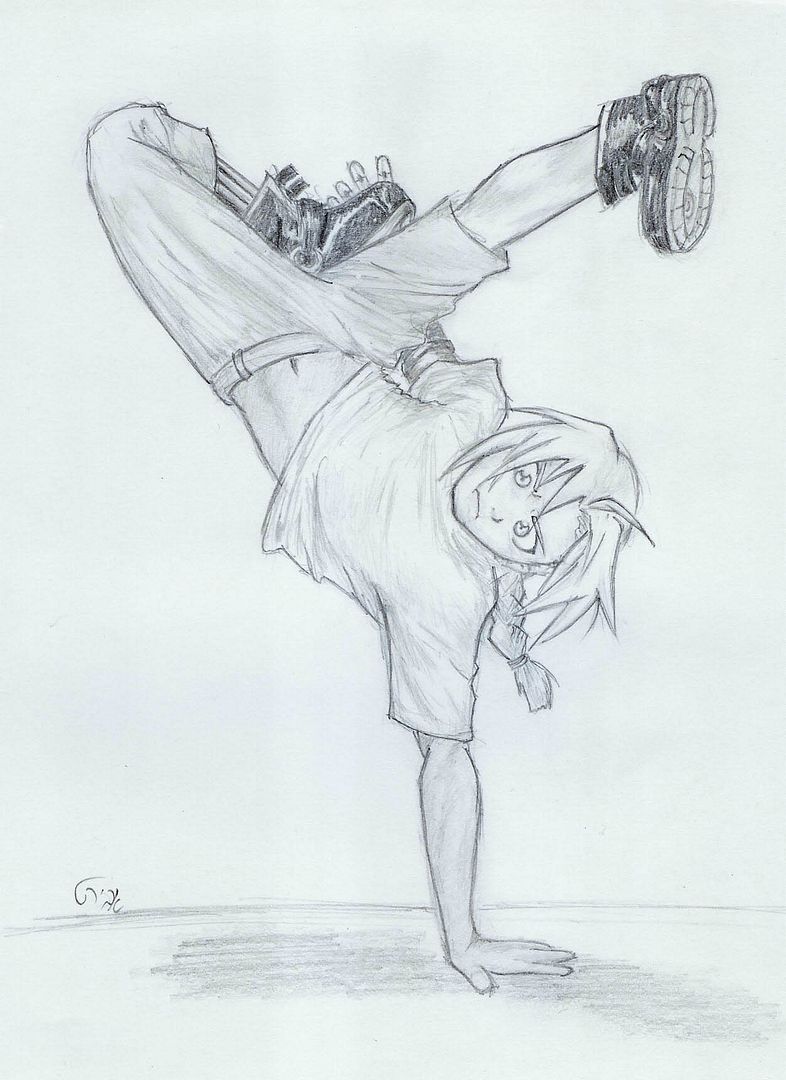 The way he fights really reminded me of kapoeira, and thus this pic was born. and once again, the scanning and resizing messes up the quality. i hate this
Now, what you've been waiting for:
Crack. Enough said. And Al's armor is really, REALLY, annoying to draw. dunno how arakawa does it over and over....